Chiropractors evaluate each patient to best understand which type of technique will work for them. One option we provide at The BAC Clinic of Chiropractic and Spine Rehabilitation is light force instrument adjustment. Keep reading to learn more about this technique we provide to patients in Sioux City, IA, and the surrounding areas.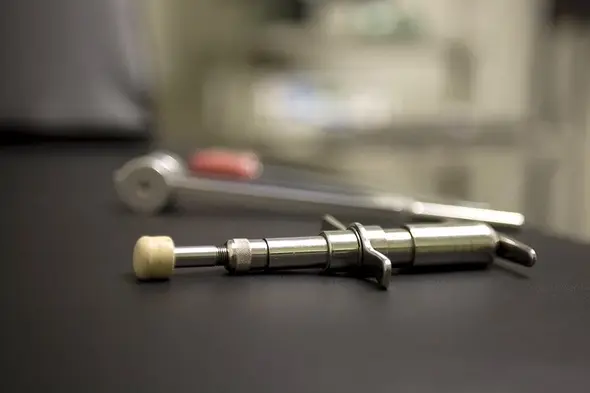 What is a Light Force Instrument Adjustment?
This method is an alternative to traditional spinal adjustment. A traditional spinal adjustment uses manual force to move the vertebra of the spine back into its proper position. Although this is a useful technique and it works well for some patients, it does not work well for everyone. Some patients are uncomfortable with the amount of force that is used during a traditional adjustment. Some patients are also not comfortable with the hands-on approach.
Light force adjustment is not a hands-on technique. Rather, a tool often referred to as an activator instrument is used to deliver light force adjustments by providing a gentle thrust to the area in need of adjustment. This force is comfortable and gentle for the patient. This method is so gentle it can even be used on children and the elderly. One of the benefits of this method is that it can be used to deliver precise adjustments to specific parts of the spine.
Benefits of Light Force Adjustments
Dr. Brad Chicoine can use this method to help patients find lasting relief for many issues. Let's look at some of the benefits of this type of adjustment.
Gentle and effective: Many patients need chiropractic adjustment but do not seek treatment because of anxiety. This misconception of harsh manual adjustments discourages them from seeking the treatment they need. This method reduces that anxiety.
Improved spinal health: This method improves spine health for those who have been dealing with misalignment of the spine.
Reduced back pain: A spinal adjustment can help to reduce back pain as well as neck pain.
Schedule an Appointment with Our Chiropractor in Sioux City, IA
If you would like to learn more about this method or any of our other chiropractic services, please contact us at The BAC Clinic of Chiropractic and Spine Rehabilitation in Sioux City, IA, by calling (712) 252-0633.